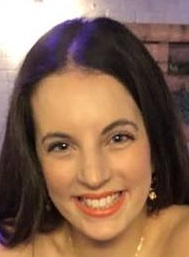 Whether we're talking in a team meeting or presenting in front of an audience, we all have to speak in public from time to time. But have you ever stood up in front of an audience and gone completely blank? You're due to lead a large presentation at work, or you've been asked to speak at a wedding? Or perhaps you would simply like to become more confident and skilled in all your everyday interactions – not just the ones that are in front of an audience.
If one (or all) of the above sounds familiar, then you're in the right place. For me, I knew that I wanted to be a more capable and confident public speaker, but I wasn't sure where to start. I joined the Sutton Coldfield Speakers Club (SCSC) approximately two years ago and at the first session, I was so nervous that I could barely breathe (spoiler alert: I did survive to tell the tale…)
Since that point, I've spoken at numerous club meetings, taken part in a competition with another club and recently been appointed as Club President. Although I've learned a lot, I have no doubt that the club has far more to teach me and membership continues to be incredibly valuable for my personal and career development.
So, what's in it for you? And what can you expect from SCSC?
Well, the club provides its members with an understanding of the nuts and bolts of planning a talk, practical advice on successful delivery and an increased sense of confidence through practice and support.
At the first visit, you may like to stand up and say a few words – although there's no obligation and you may prefer to remain an observer for the first session.
If you decide to join the club as a member, you'll be added onto the programme and given the opportunity to complete a short 'ice breaker' speech (which is typically a few minutes on a topic of your choice). After that, you'll be invited to speak throughout the speaking year (or if you're not scheduled to speak, you'll be invited to pick up another role from timekeeper to evaluator for that week).
So, what have you got to lose? We're always on the lookout for new members so if you'd like to attend a taster session for free then please contact me on: suttonspeakers@gmail.com