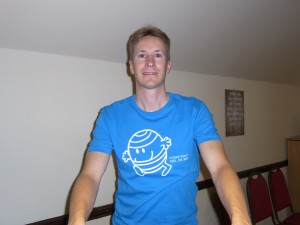 This was my first year at Sutton Coldfield Speakers Club and I have had a thoroughly enjoyable time and have made a good start improving my skills and confidence in public speaking. Everyone I have met at the Club has been very welcoming, friendly and supportive and I would like to thank you all for making me feel welcome and part of the Club. I was a little nervous whilst making my preparations for Chairing the last session of the year but I did greatly enjoy the experience. I'm looking forward to the start of the new season on 22 September 2016. If you are considering coming along to Sutton Coldfield Speakers Club to find out more I would highly recommend it.
Craig Collinge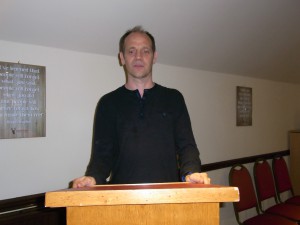 I first attended Sutton Coldfield speakers club at the new year of 2016. My intention was to increase my self confidence in a speaking situation, and to become less anxious and self-conscious, more at ease in a presentation environment and social speaking. I have a stammer which affects me at all times. Attending this group has helped me greatly, off course increasing self-confidence is an ongoing thing, which is helped by the assistance and support of this wonderful group. I have also learned a fascinating array of interesting points spoken about in topics and subjects by others within the group. It is always entertaining, interesting and very worthwhile in so many ways.
TONY TAYLOR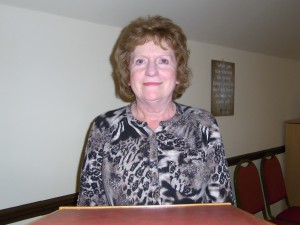 Having never had any real desire to do any public speaking, joining Speakers Club the last thing I would ever have thought of doing. However, as training is an integral part of my business, I felt I needed some guidance with presenting. Small groups were fine but larger groups needed something more than a "chat". I had seen Sutton Coldfield Speakers Club featured in a local magazine but hadn't done anything about it. Then one evening at an event, I was co-presenting to 100 people only to find that the Powerpoint presentation wasn't working. That meant 100m faces were looking at me! This prompted me to make the following day and find out when the next meeting was! It's amazing what fear makes you do!! As soon as I went along I was delighted to meet some lovely friendly people who had all faced the same fear! In fact it is what people often fear the most but many do nothing about it. Having been a member now for about 4 years, I really feel that everyone can benefit . Even if you never need to speak publicly, it does wonders for your confidence and can help in a social environment too. It is lovely seeing people grow as a result of attending. Age and background are completely irrelevant, we all need to speak!! I have met some lovely people and found it has really boosted my confidence. Come and join us, you can actually have some fun!!
PAM COLLINS
CLUB PRESIDENT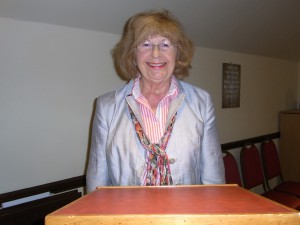 After a working life of presenting nationally and internationally on the topics of how to learn, ways of improving boys' performance in Modern Languages, and, in addition, addressing audiences on the need to help women lead happy and successful lives I felt a need to not only help others but to develop myself.Inspired by a guide at a local museum who converted tedious facts into a fascinating presentation through the way he presented his talk I wanted to learn more about how to achieve this. He recommended the Speakers Club in Four Oaks, Sutton Coldfield and the journey through the sessions is proving most enjoyable and instructive.
GLORIA BANNER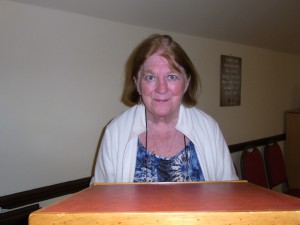 I am a longstanding member of Speakers Club having attended for a least twenty years. My career was as a teacher so standing up in front of people was not unusual for me. However Speakers Club has taught me a great deal about how to capture the attention of an audience. I have always enjoyed the originality of the various speakers and the friendly and encouraging atmosphere of the clubs when we see them for competitions etc.
MOLLY COOPER
I'm a 'baby boomer' with much more of my career behind me than ahead of me. So when joining the club, three years ago, career progression wasn't really high on my agenda. Improving my speaking skills was a bonus rather than an objective and what I really wanted was to get involved in an engaging pastime. The fact that I've stayed with the club for three years demonstrates that I've thoroughly enjoyed the experience. During that time I know my ability and confidence have grown, and I've even taken part in competitions on behalf of the club. Participation in competitions is optional and won't be everyone's 'cup of tea': but for me the added pressure gives you 'buzz'. In a way public speaking is a bit like karaoke for people who can't sing!
GARY ALLMARK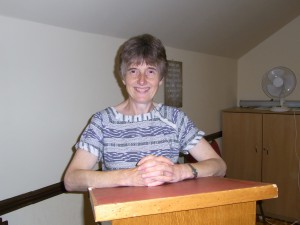 I joined Sutton Coldfield Speakers' Club in September 2013 for two reasons. Firstly, due to an upheaval at work I became home- rather than office-based which I found isolating. To combat this lack of personal interaction at work I needed a new social outlet. Secondly, as well as the day job, I am a writer and I wanted to find the confidence to talk to an audience about my writing in order to promote my books. Sutton Coldfield Speakers' Club succeeded on both counts. Over the last few years I've met a lot of new people, my general self-confidence has improved vastly and I've actually enjoyed giving talks to groups of people outside of the supportive Speakers' Club environment
SALLY JENKINS